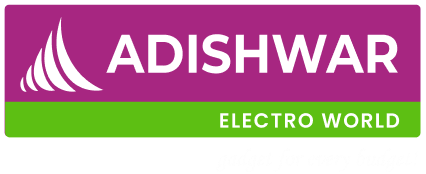 Welcome to Adishwar Electro world
Select Location
Which help us to identify the store for your service
Lost your password? Please enter your email address. You will receive a link to create a new password.
Close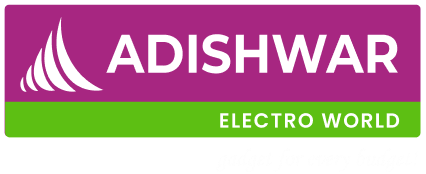 Shop By categories
LG AUDIO SPEAKER XBOOM ONE BODY ON2D
21% off
₹

14,990.00MRP

₹

18,990.00


(Inclusive of All Tax)
Oops! we are not currently servicing your area
Min Order : 1 , Max Order : 5
ON2D
Categories :
Home Entertainment
Manufacturer :
Lg Manufacture
Delivery:
01-10-2023 09:00 AM to 12:00 PM
Description - :
Powerful Sound, All in one, Vocal Sound Control, Phone Cradle, Versatile Connectivity.
No rating and reviews for this Product
Function Selector - Cd/Dvd Yes/Yesfunction Selector - Fm Yes Function Selector - Aux In 2 (Rca) Yesfunction Selector - Usb1 Yes Function Selector - Bluetooth 4.2 Ver Interface Usb 1 Yesaux In 2 (Rca) Yes Hdmi Out (Video Out) Yesdoor Lock Key (Disc) Yes Karaoke Function - Mic Volume Yeskaraoke Function - Mic Jack 2Ea (Φ6.3) Karaoke Function - Mic Echo 0~9 Levels Display Type 14 Seg/5 Digitdimmer Yes Sound Equaliszer User Eq Yesstandard Yes Bass Blast+ Yes Power Power Requirement 110/220Vpower Consumption At Stand By 0.5W↓ Audio Control Dolby Audio (Disc Playback) Yesmute Yes Tuner Type Pllband Fm Tuning Range - Fm (50Khz / 100Khz) 87.5 ~ 108.0 Mhztuning Range - Fm Station Preset 50 Nos Tuning Range - Memory / Erase Yes/Yestuning Range - Clock/Alram/Sleep/Set Yes/Yes/Yes/Yes Playable Disc, File Type / Convenience Disc 1 Nosloading Type 1-Cd Tray Dvd Graphic User Interface Yeslanguage Yes Playable Disc Format - Dvd(Ntsc) Yesplayable Disc Format - Dvd(Pal) Yes Playable Disc Format - Dvd-R Yesplayable Disc Format - Dvd-Rw(Video/Vr Mode) Yes/No Playable Disc Format - Dvd+R/+R(Double Layer) Yesplayable Disc Format - Dvd+Rw(Video Mode) Yes Playable Disc Format - Audio Cd Yesplayable Disc Format - Mp3/Wma Cd Yes/Yes Playable Disc Format - Cd-R/Cd-Rw Yes/Yesplayable File Format - Mp3 Yes Playable File Format - Wma (Disc Only) Yesplayable File Format - Jpeg (Disc Only) Yes Playable File Format - Progressive Jpeg (Disc Only) Yesplayable File Format - Bluetooth Sbc Codec Yes Playable File Format - Mpeg2 (Disc Only) Yesplayable File Format - Xvid (Disc Only) Yes Convenience - Repeat 1/All Yes/Yesconvenience - Skip - Fwd/Rev Yes Convenience - Scan - Fwd/Rev Yesconvenience - Dvd Slow - Fwd/Rev Yes Convenience - Xvid (Slow-Fwd) Yesconvenience - Bluetooth Yes Convenience - Lock(Parental Control) Settings (Disc Only) Yesconvenience - Power Resume (Disc Only) Yes Karaoke Echo Vol. 0~9 Levels Remote Commander & Accessory Remote Control Unit - Unit Yesremote Control Unit - Model Name La1 Remote Control Unit - Number Of Key 53Remote Control Unit - Battery Aaax2 Remote Control Unit - Instruction Manual Yesremote Control Unit - Warranty Card Yes Remote Control Unit - Fm Antenna Yes Speaker Front Speaker- System 2Way 2Speakerfront Speaker - Tweeter Unit 2 (5.08Cm) X 1 Front Speaker - Woofer Unit 6.5 (16.51Cm)Front Speaker - Impedance (Tw/Woofer) 6Ω/4Ω Physical Size (W X H X D, Mm) - Main Set 300 X 390 X 324Size (W X H X D, Mm) - Carton 512 X 376 X 370 Weight (Kg) - Net 6.5Weight (Kg) - Gross 7.8